PARK. PLUG. PAY.
Easy to access and use, Francis charging stations are public and plug first—meaning no download or sign up is required. Simply park your vehicle, plug in to our charger and pay.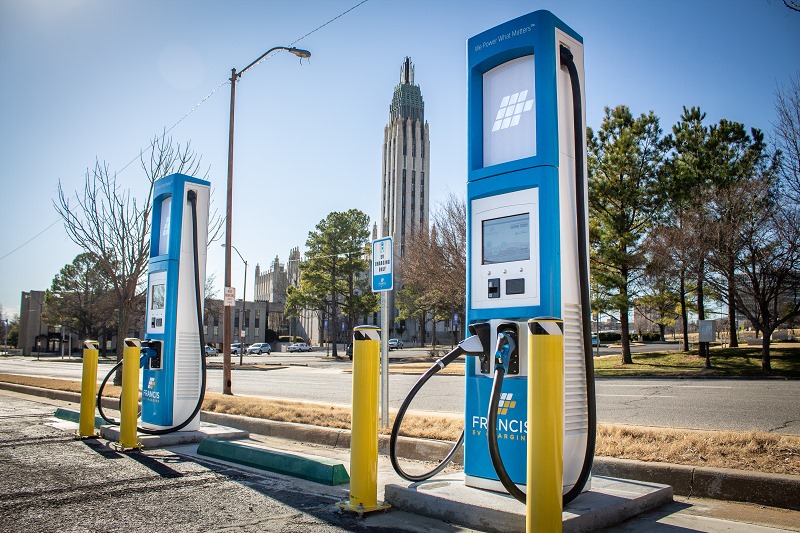 EV Charging FAQs
Learn everything you need to know to charge like a pro.
Get fast access to the fastest chargers around—with hundreds of public EV charging stations across Oklahoma, the Francis EV Network ensures you are rarely more than 50 miles from your next charge.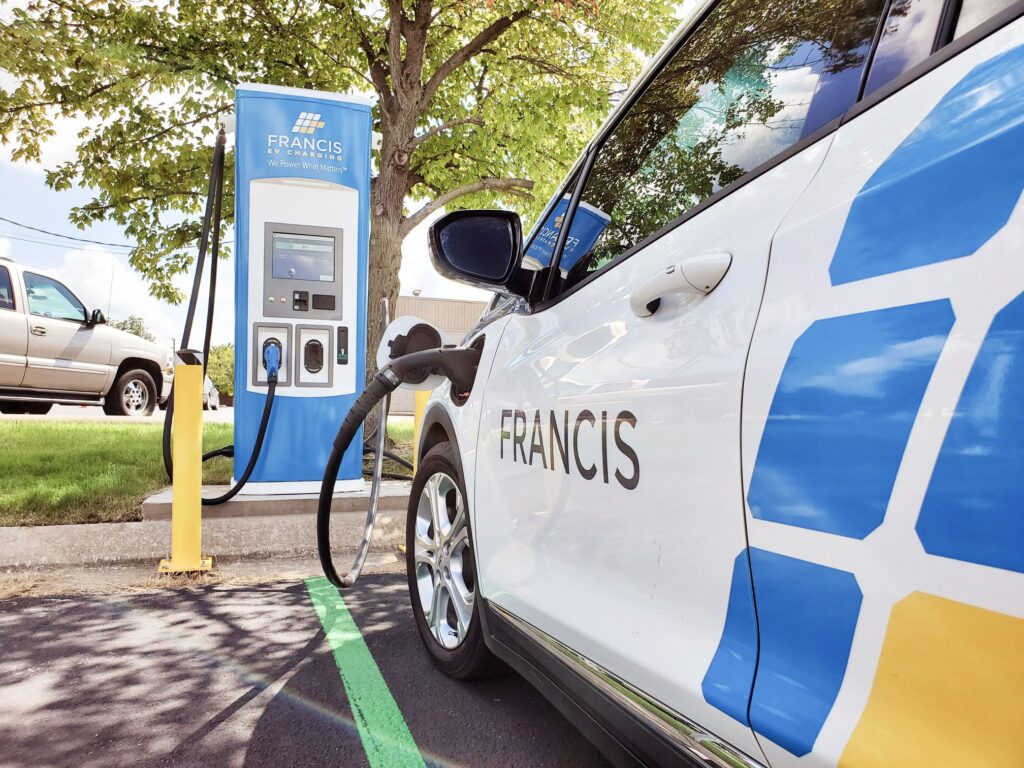 CREATE YOUR Francis Energy Account
With a dedicated app and a personalized RFID card for easy payment, sign up with Francis Energy for a seamless charging experience and plenty of rewards.